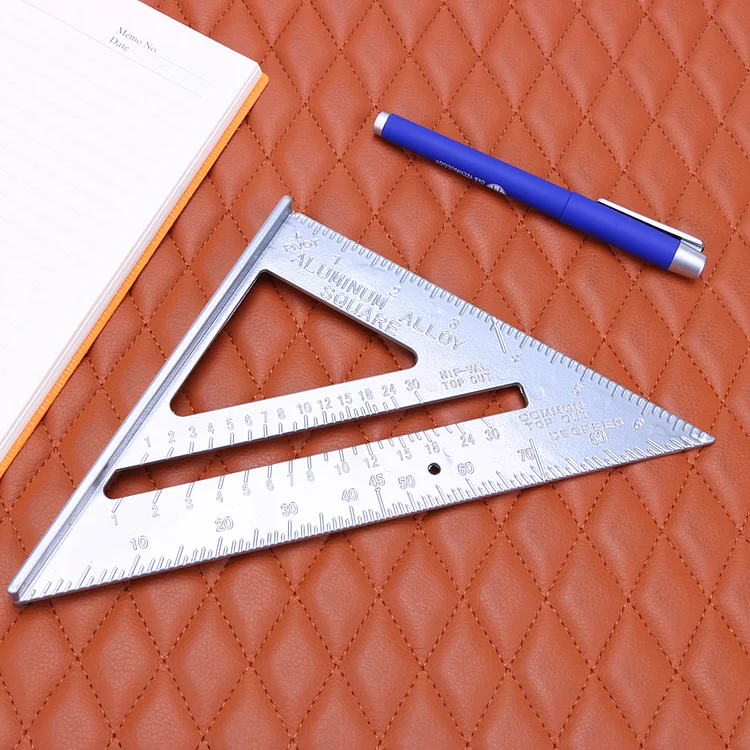 Features:
1. Use as a protractor, miter, or framing square
2. Ideal for all building and remodeling projects
3. Strong die cast aluminum construction
4. Must-have carpenter\'s tool for framing, roofing, angling more
5. Tri-square, meter square, protractor, line scriber and saw guide all in one tool
6. Also useful for hobbyists, home builders, manufacturers, artists
7. Used to make precise right-angles and as a cutting and drawing guide - features preset measurements
Specification:
Material: Aluminum Alloy
Color: Silver
Size: Approx. 18cm * 18cm * 25cm/ 7.09\" * 7.09\" * 9.84\"
Package Content:
Package Content:
1 x Aluminum Alloy Square